International Pallas Cat Day, The Original Grumpy Cat - Pallas Cat(Manul)
In order to protect the biodiversity of grasslands, the International Union for the Protection of Animals has designated April 23rd as the International Pallas's Cat Day. Do you know what kind of animal Pallas's Cat is? We will give you a detailed introduction to the Pallas's Cat, let us get to know it together.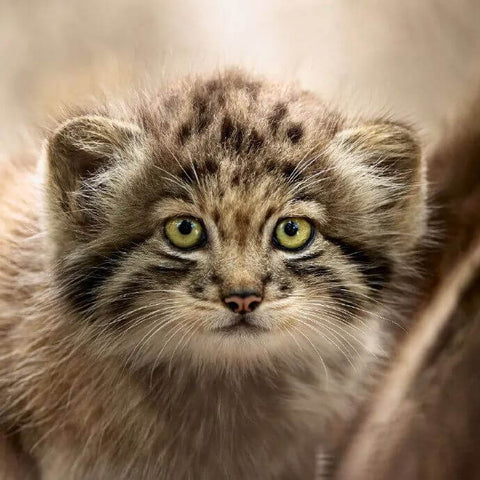 -What is Pallas's Cat? Is Pallas's Cat a cat?-
Pallas's cat(Also called Manul) looks like a cat, and it is the only species in the genus Leopardus in the cat subfamily of the cat family. It is relatively close to the species in the leopard cat genus in terms of kinship. The weight of the Pallas's cat is about 2-5 kg, and the body length is 50-65 cm. Pallas's cat has thick and fluffy long hair all over its body. With its short and fat body, it looks more like a fur ball. When it came, its limbs were covered by long hair, it looked like a moving fur ball, very simple and cute.
The overall fur color of Pallas's cat is quite mixed, the hair on the head is gray, the lower jaw is beige, and the abdomen has long white hair, which is usually longer than the hair on the back, mainly to resist severe cold and heat insulation. The tail of the Pallas's cat is thick and round, with a length of 20-30 cm. There are obvious black rings on the tail, and black rings around the eyes. The ears are short and round, and appear smaller under the long hair, so the mantle looks like a whole Very well rounded. There are 3 subspecies, they are the red Pallas's cat, the plateau Pallas's cat and the Baikal Pallas's cat. The difference between these 3 subspecies lies in the color of the fur, which are light reddish brown, sandy yellow and blue gray respectively.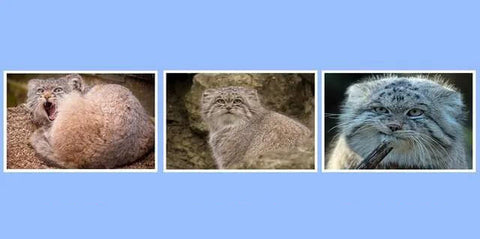 -The Habitat and Life Habits of the Pallas's cat (Manul)-
Pallas's cat inhabits shrub steppes, desert steppes, deserts and Gobi, and can also live in forests, hills and mountains. It can adapt to cold and barren environments, often inhabiting alone in rock crevices or using marmot burrows.
Pallas's cat is a nocturnal animal, but it is active in the morning and evening, and mostly starts to move and hunt at dusk. When food is scarce in winter, it also comes out to look for food during the day, or migrates to cities near villages. He has a well-developed sense of hearing, and when in danger, Pallas's cat flees quickly or stays in a temporary earth hole. The long hair and fluff on the abdomen have a good warming effect, which is conducive to lying on the frozen soil or snow for a long time, waiting for opportunities to hunt. It mainly feeds on rodents, pikas and small birds, and sometimes eats slightly larger animals such as hares and marmots.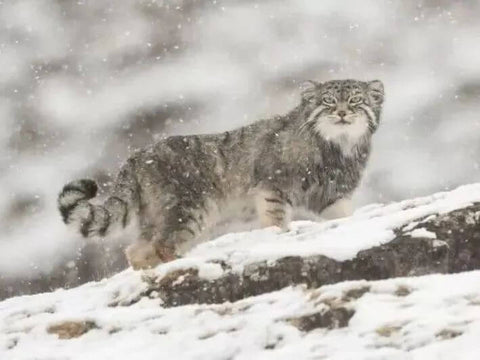 -The distribution range of the Pallas's cat-
Pallas's cat are native to the grasslands of Central Asia, and are common on the plateau grasslands of the Qinghai-Tibet Plateau at an altitude of more than 5,000 meters. Previously, Pallas's cat could be found from western Iran to Armenia and Azerbaijan. China is regarded as the core distribution area of ​​the Pallas's cat.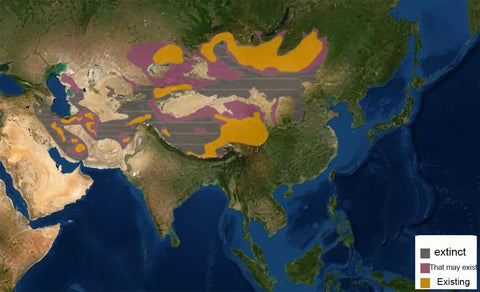 Although Pallas' cat has been distributed throughout Central Asia to western Iran, compared with its historical distribution area, at least half of its habitat has been lost. Today, Pallas' cat is also listed as an endangered species by IUCN. Due to habitat degradation and other reasons, the population of Pallas' cat is fragmented, and although it is distributed in many areas, the density is not high. Take the entire Qinghai-Tibet Plateau as an example. Although Pallas' cats are widely present here, the density in each area is not high, and their habit is nocturnal, so it is difficult for people to observe them.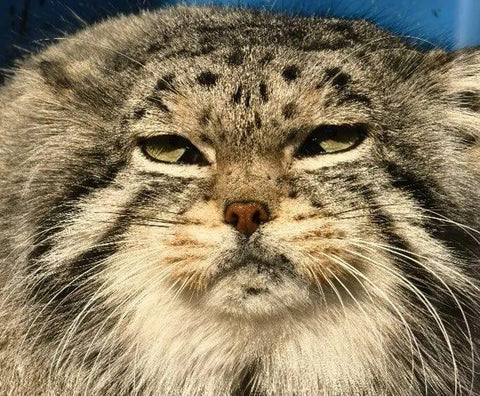 -The threat to Pallas' cat-
Habitat degradation. Pallas' cat, as a species living in a relatively harsh environment, has a relatively fragile habitat ecology. Therefore, habitat degradation and fragmentation are the biggest threats Pallas' cat faces. Due to the increase in population and the development of animal husbandry, the living space of Pallas' cat has been further compressed. For example, in Mongolia alone, the number of livestock has increased from 33 million to 45 million in the past decade from 1999 to 2013. These livestock gnaw a lot It eats grasslands, leading to the degradation of grasslands, and the habitat of Pallas' cat is also threatened. At the same time, not only the development of animal husbandry, but also the mining industry and infrastructure construction will also fragment the Pallas' cat's habitat.
Poaching and manslaughter, Pallas's cat mainly preys on some prairie rats, so for herdsmen, it is a "beneficial animal" and is deeply loved by people, but this does not mean that people will not harm it, because its fur is soft and warm, indiscriminate hunting was once an important reason for the significant decline in the number of Pallas' cats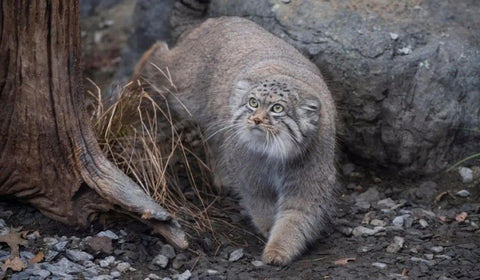 -The effect of Pallas' cat on the ecological environment-
Pallas' cat preys on rodents and other animals, which plays a role in suppressing the number of these small herbivores, and indirectly protects the balance of the grassland ecosystem. Once the number of predators such as Pallas' cat decreases on a large scale, pikas and prairie mice, etc. The number of herbivores will increase dramatically, and we can imagine the consequences. At that time, the vegetation will be destroyed and the grassland will become a desert. This is something we don't want to see. Also because of the importance of Pallas' cat, many countries have listed it as a protected object and prohibited hunting.
Although in the entire cat family, Pallas' cat's appearance is not the highest, and its popularity is not as good as that of lions and tigers, but its role in the ecological environment and the preciousness of the diversity of animal resources in the world are no less than other animals. The protection of Pallas' cat not only protects this lovely species, but also protects the balance of the ecological environment and the richness of animal resources on the earth.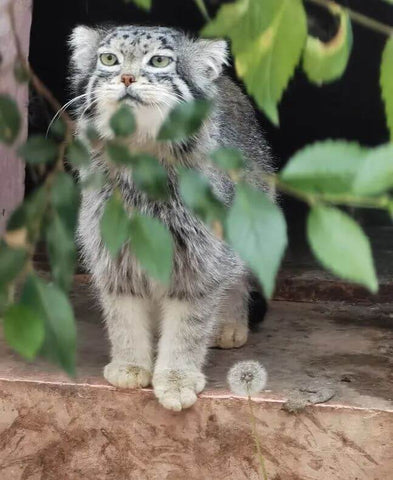 -Can Pallas cats be pets?-
Answer is no, Pallas cats(Manul) cannot be pets.
First of all, because Pallas' cat is a protected animal. Due to indiscriminate hunting by humans, its population declined sharply in just a few decades in the last century, resulting in a very small number of Pallas's cats.
Secondly, it is extremely difficult to raise Pallas' cats in captivity. Humans mostly live in low-altitude humid areas, and Pallas' cats that live in high-altitude, dry alpine areas all year round cannot resist toxoplasma and other parasites that are unique to low-altitude humid areas. Like most cats, adult Pallas' cats do not have a clinical response to this, but pregnant female Pallas' cats cannot produce a maternal immune response after infection, resulting in the death of Pallas' cat neonates infected with Toxoplasma gondii.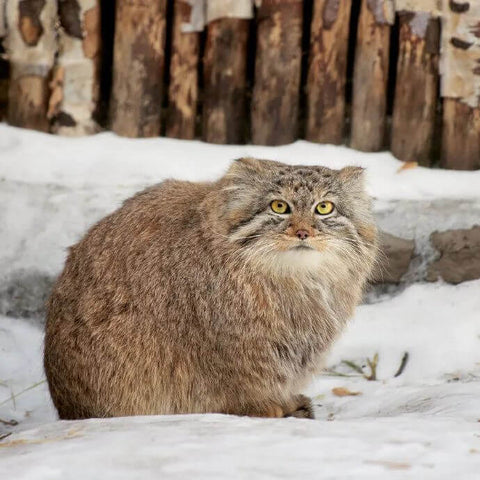 The above is the introduction about the Pallas's Cat. If you have any other questions, you can ask them in the comment area.
Share some cute Pallas's Cat Pic to you: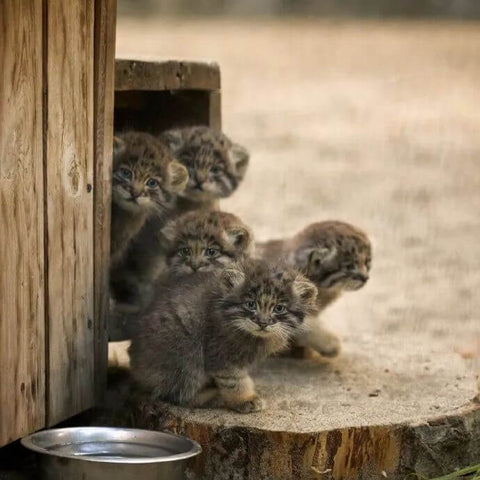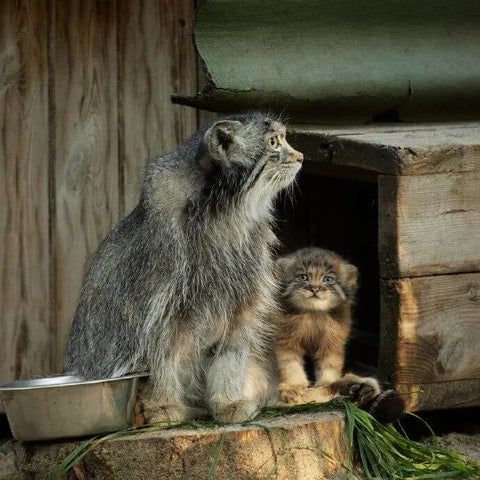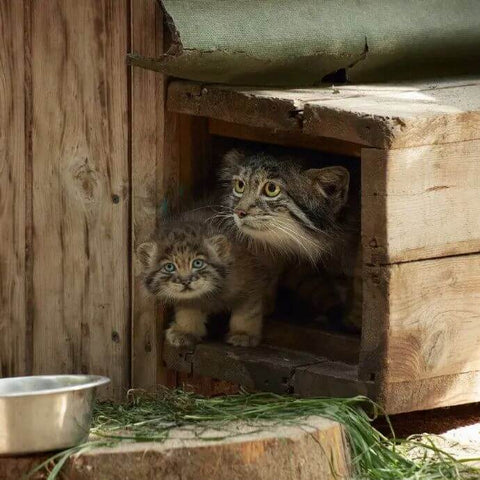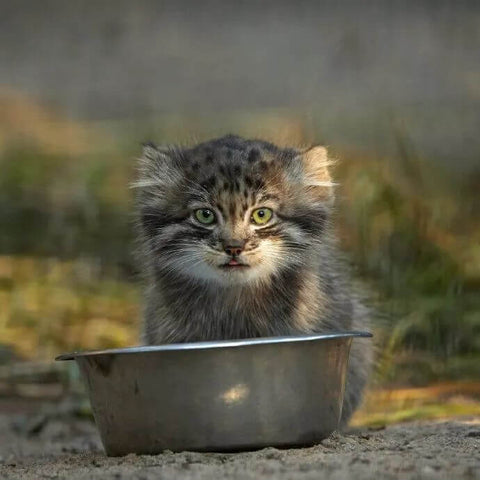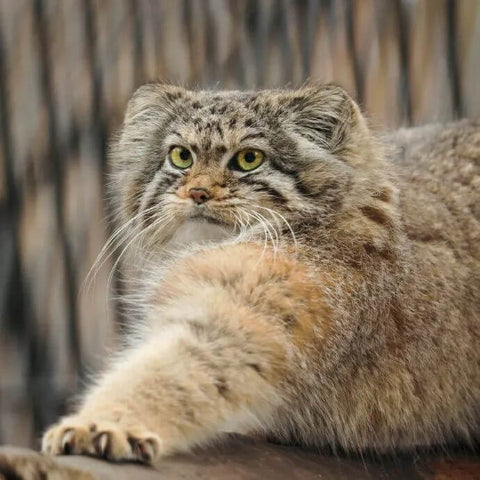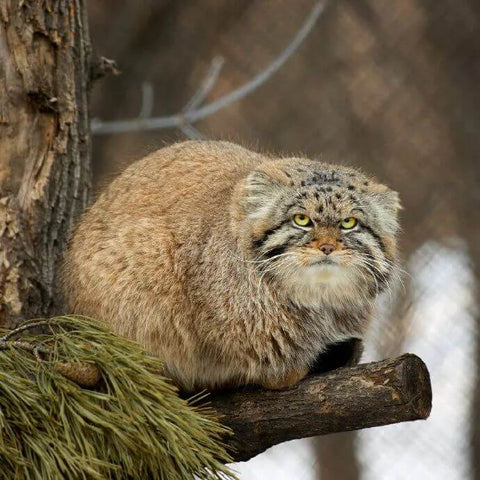 At the same time, if you really want to have a Pallas's Cat as a pet, we recommend that you go to some shopping websites(such as amazon) to order simulated Pallas's Cat plush toys, which can be the most perfect substitute.
Of course, we also want you to know about our company's Pallas's Cat products. Our Pallas's Cat plush toys are all independently designed and of top quality.
Check our chubby Pallas's Cat(manul) plush toy: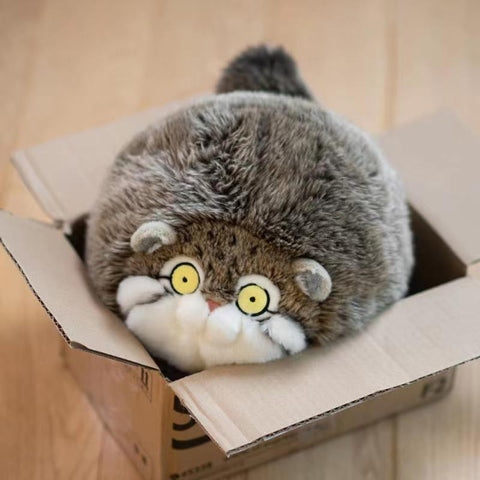 This article is over, if there are other animals you want to know about, please contact us to update the article.