Long-legged rabbits living in the Arctic - Arctic hare
What is an Arctic Hare?
The Arctic Hare is a mammal and lives in the Arctic. It is not afraid of the cold. It is huge in size, 71cm in length and 5.5 kg in weight. Its size is comparable to a fox, and its legs are longer than ordinary rabbits. The four legs are very powerful and very flexible, they mostly in groups. There is very little food in the Arctic, so most Arctic hare choose moss, tree roots, etc. as their own food.
When the Arctic hares stands up will reveal their long legs, because the Arctic hare's long legs and its living environment has a certain relationship, in the environment is very cruel, they need to have long leg to run fast, can avoid the hunting of other wild animals, so all Arctic hares usually run very fast. They Running speed can reach 64km per hour, in the event of danger will also stand up, can jump away.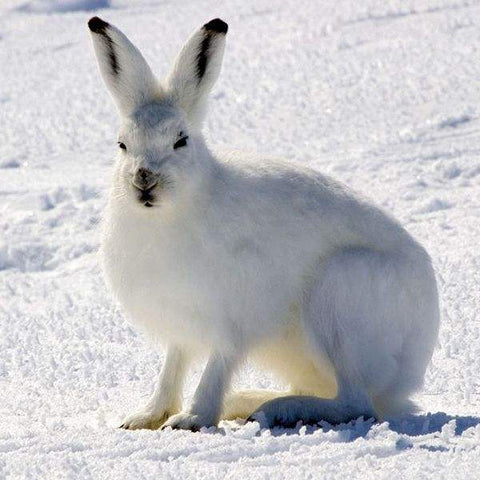 Why are Arctic Hare chubby?
The stature of the Arctic hare is relatively fat, which has a certain relationship with the Arctic environment, because in harsh environments it needs a very thick fur to resist the cold, which is also a major characteristic of the Arctic hare. From the physiology and behavior of the Arctic rabbit, it can be observed that adapting to the cold environment does require a special body shape.
When the summer comes and the weather gets warmer, the fur color of the Arctic Rabbit will become light gray, and in winter, the fur color of the Arctic Rabbit will become pure white again. According to the change of seasons, the physiological changes of Arctic rabbits are more obvious.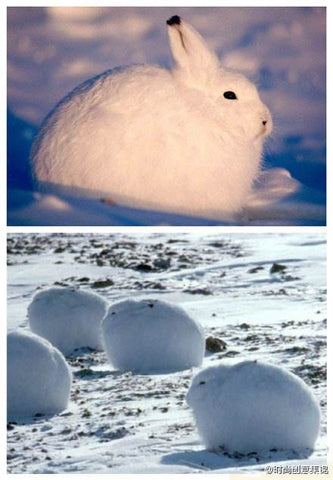 Do you know something about Arctic hares from now on?
Soooooooo
We made super chubby Arctic hare plush based on the shape of this cute Arctic hare!
Get the softest hug from our adorable Soft Arctic Hare Plush. Our lifelike plush Arctic Rabbits are so soft, cute and cuddly that we can hardly stand it!
This chubby Arctic Hare pillow has high-quality pp cotton filling give you better skin touch feeling. Chic soft and it feels like you are hugging a cotton candy.
With its super cute life like appearance this makes for a great gift for friends and family to be enjoyed all over the world. You can't help fall in love with this super soft long eared rabbit.