Handmade Carved Giraffe Figurine
Giraffe Figurine 

– These cute little Giraffe fit in the palm of your hand and are the perfect gift for Giraffe lovers.
HAND MADE CARVING – Each Penguins is carefully carved from recycled wood and hand-painted to match nature's beauty.
These small animal carvings are an amazing value for the high quality work that goes into making them.
They can serve as home decor, toys, decoys, gifts, and so much more!
The wood crafts are sculpted from recycled wood and painted with non-toxic water-based paint.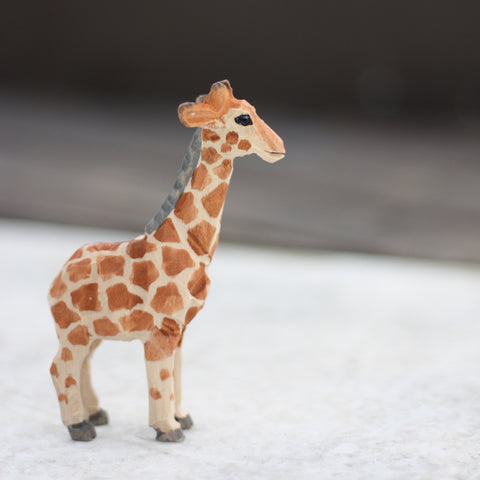 SPECIFICATION
Size : 7.5 x 5 x 6cm/3 * 2 * 2.3 inch 
Package: 1x Giraffe Figurine
Material: 100% Recycled Wood