What is Tuna? Knowledge about Tuna Fish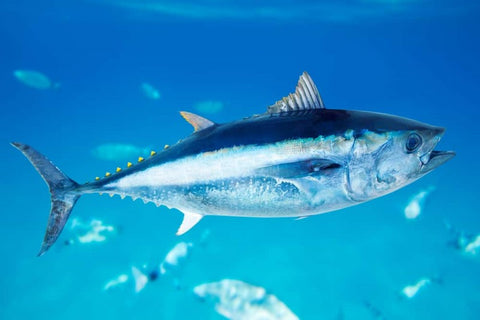 Tuna, (genus Thunnus), also called tunny, any of seven species of oceanic fishes, some very large, that constitute the genus Thunnus and are of great commercial value as food. They are related to mackerels and are placed with them in the family Scombridae (order Perciformes).
Tuna are remarkable and impressive wild animals. The Atlantic bluefin can reach ten feet in length and weigh as much as 2000 pounds (more than a horse). Their specialized body shape, fins and scales enable some species of tuna to swim as fast as 43 miles per hour. Tuna swim incredible distances as they migrate.
Tuna is and one of the most eaten fish in the world. It belongs to a subgroup of the mackerel family and consists of 8 species that vary in colour and size. Tuna is a nomadic species and is found throughout the world's oceans. It can be eaten fresh or canned. Tuna loin is commonly eaten raw or seared and lightly seasoned, while canned tuna is precooked for a long time and often served heavily dressed.
The high levels of omega-3 fatty acids in tuna fish may help to reduce the level of omega-6 fatty acids and LDL cholesterol that can accumulate inside the arteries of the heart. Studies have shown that eating more omega-3 is associated with reduced rates of cardiovascular disease, including heart attacks.
As the methods of catching tuna have advanced over the years, the conservation and management of tuna has not evolved as quickly. According to the United Nations Food and Agriculture Organization, most tuna stocks are fully exploited (meaning there is no room for fishery expansion) and some are already overexploited (there is a risk of stock collapse). According to the International Seafood Sustainability Foundation, 65% of tuna stocks are at a healthy level of abundance, but 13% are considered overfished.
Of course, if you want a Tuna Fish as a pet, our stuffed Tuna Fish plush toy can be the perfect substitute!
Check Our Tuna Fish Product: 
1. Stuffed Tuna Fish Plush Toy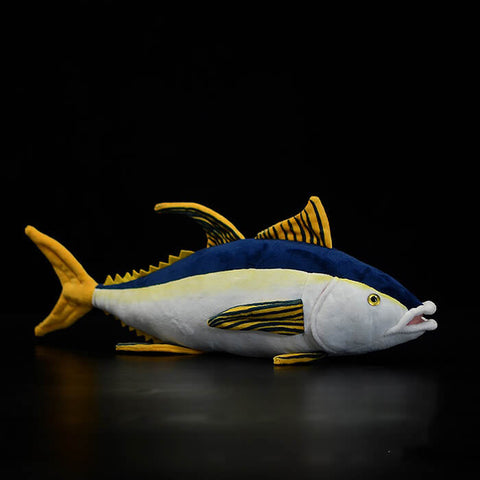 2. Stuffed Tuna Fish Plush Toy