Kiwi Or Penguin? The creative source of the king penguin chick plush!
The king penguin is the second largest penguin in the world after the emperor penguin. Once every two years, or twice every three years, the royal penguins breed on specific remote islands in the Southern Ocean.
The mother king penguin will lay a penguin egg, and then take turns with the father king penguin to put the egg on the instep for more than 50 days. The baby king penguin, nicknamed KIWI, finally breaks its shell and comes with a brown fluff. 
The fluffy baby king penguin was once mistaken for a separate penguin species, and was also named "long-haired penguin"
It usually takes at least a full year for baby penguins to be able to go to sea alone to forage, from birth to the time they fade their fluffy, waterproof adult feathers. Therefore, during this period, the king penguin baby needs to rely on their parents to hunt from the sea and then bring back to land.
So in fact, the "kiwi" we see is the king penguin chick.
Therefore, based on the cute fluffy king penguin chicks, we have made extremely realistic king penguin chicks plush!
The first one is our chubby king penguin cub plush keychain: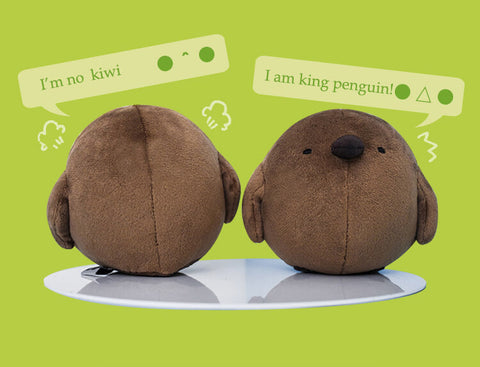 Made of safe PP cotton & zinc alloy, environmentally friendly, non-toxic, safe and reliable, the key ring is very strong.
Ideal pendant ornament for your keys,handbags,backpacks,cell phones,car or other wonderful objects.Also,it can used as household hanged adorn.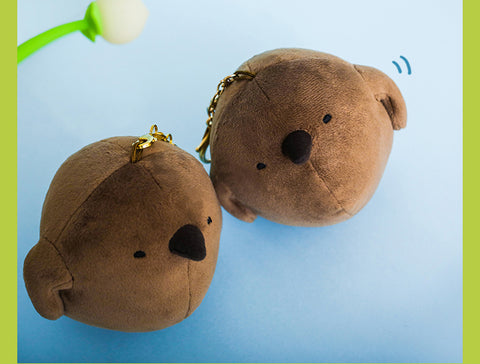 The second is an extremely realistic King Penguin cubs plush doll/pillow!
Switch between the adult king penguin and the king penguin chick at will, let people put it down!
Get the softest hug from our adorable Chubby King Penguin Plush. Our lifelike plush penguins are so soft, cute and cuddly that we can hardly stand it!
These cute Penguin are the best cuddle pal to enjoy a cozy evening at home. They look so cute because they are actually modeled after real King Penguin Chicks who are renowned for their chubby adorable like appearance.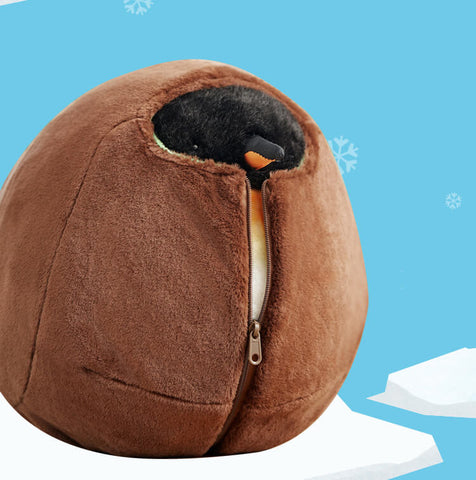 What do you think of these two products? Thank you very much for reading this article.